Chinese automerken in kleine schaal | Chinese car brands in small scale diecast (UPDATE)
May
26
2021
(UPDATE: Meerdere XCarToys modellen / Multiple XCarToys models)
| | |
| --- | --- |
| Hoewel China al auto's bouwde voor de Tweede Wereldoorlog, is de "Grote Sprong Voorwaarts" in 1958 de katalysator tot een autoindustrie in China. Hoewel de grote sprong historisch gezien een fiasco was, zorgde het voor het etableren van enkele bedrijven die nog altijd auto's maken, zoals FAW (First Automobile Works), SAIC (Shanghai Automotive Industry Corporation), Beijing, Chang'an en nieuwere merken als het in 1969 begonnen Dongfeng (aanvankelijk slechts een merknaam van Second Automotive Works), en Chery, dat pas in 1997 begon met het bouwen van auto's. | Although China had been building cars before the Second World War, "The Great Leap Forwards" in 1958 was the catalyst to a car industry in China. Historically, the Great Leap was not a succes, but it did establish some companies still active in building cars, such as FAW (First Automobile Works), SAIC (Shanghai Automotive Industry Corporation), Beijing, Chang'an and newer makes, such as Dongfeng (previously just a brand name for the Second Automotive Works) from 1969, and Chery, that only commenced building cars in 1997. In the overview are also cars made in co-operation with other car makers. |
FAW
HongQi
| | |
| --- | --- |
| FAW werd in 1958 opgericht en maakte o.a. met de merknaam HongQi staatslimousines voor het hoogste kader. Hiervan zijn sinds kort meerdere modelauto's: | FAW was founded in 1958 and built limousines for the upper cadre using the brand name HongQi. Recently, a number of miniature cars of this brand have appeared: |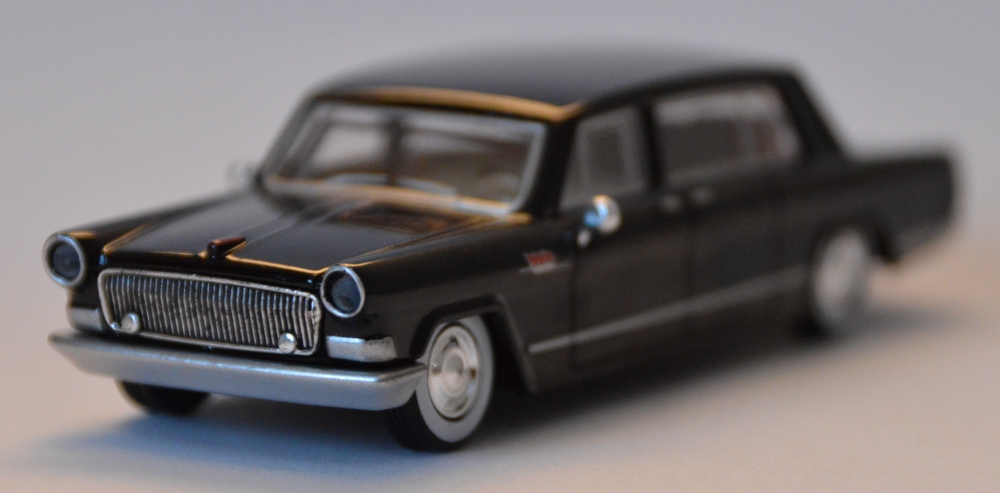 GOC Vehicle Museum - HongQi CA770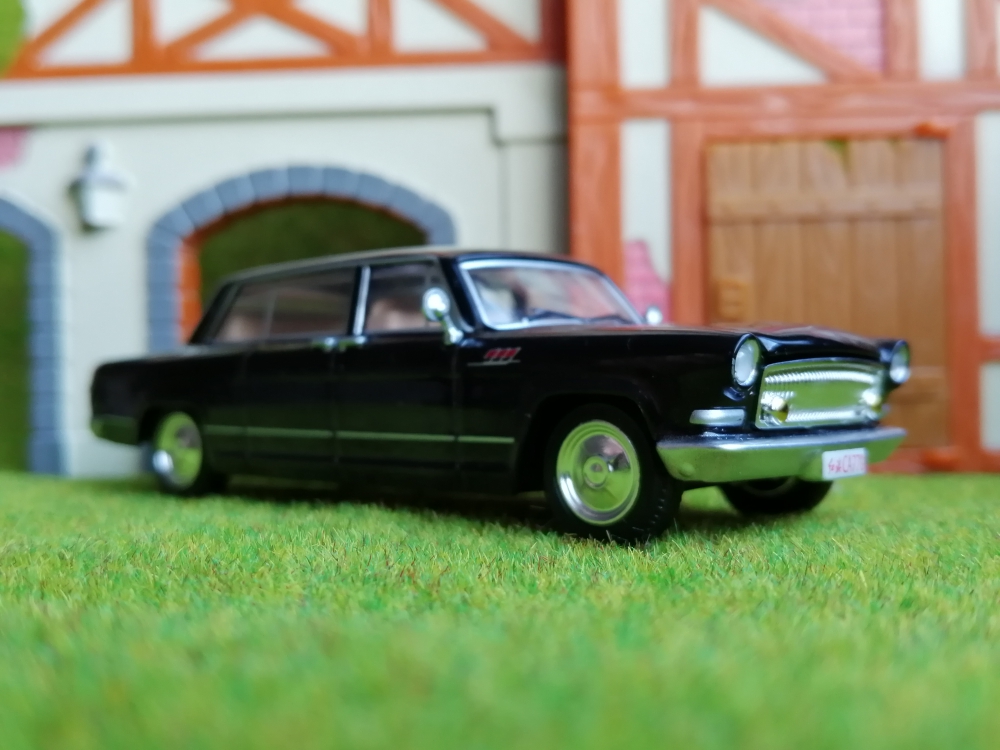 XCarToys - HongQi CA770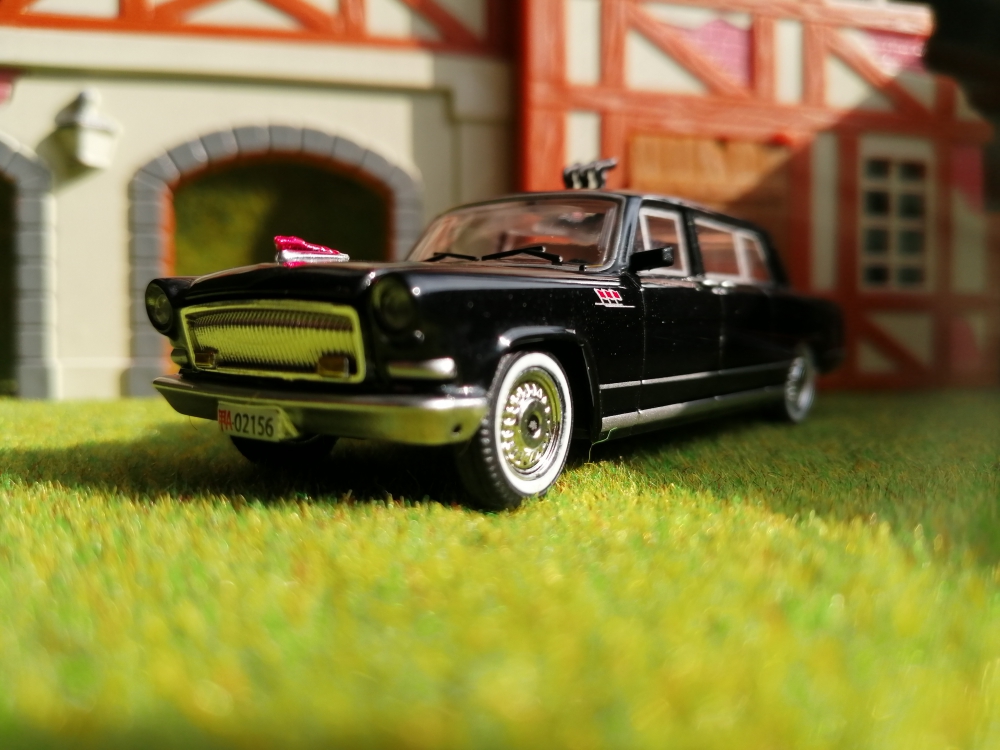 XCarToys - HongQi CA772TJ 

Tomica - HongQi CA7600J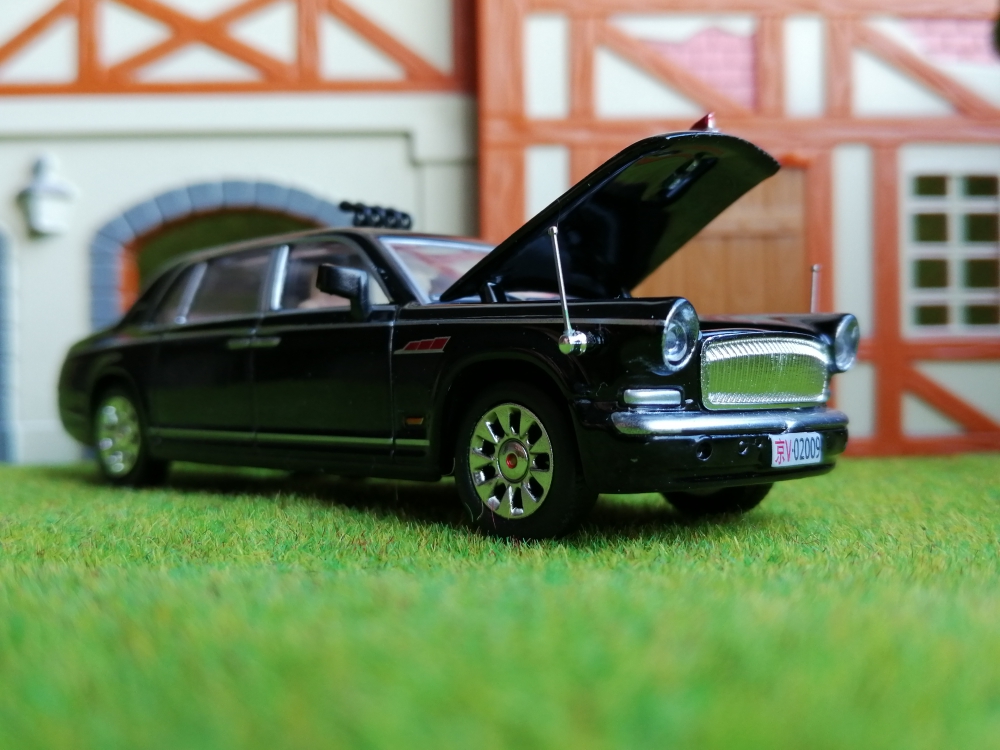 XCarToys - HongQi CA7600J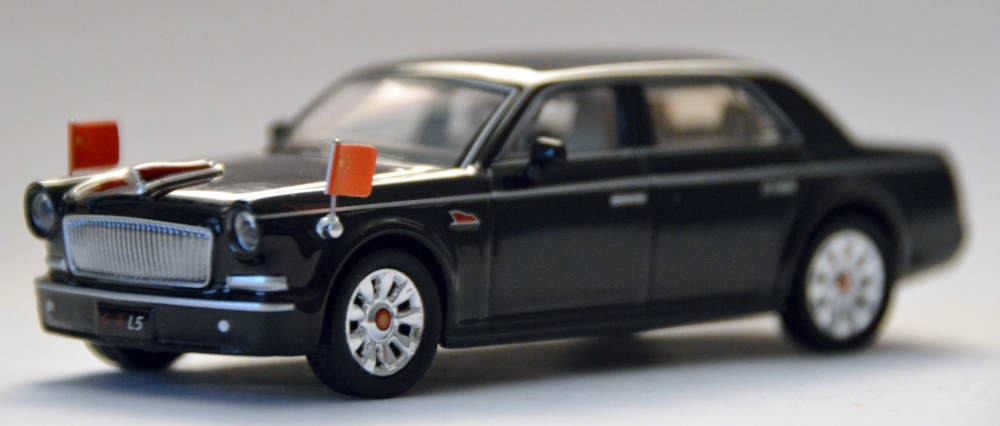 XCarToys - HongQi L5
Als je denkt dat de L5 en de CA7600J hetzelfde zijn: De achterste deuren gaan anders open!
FAW VW
| | |
| --- | --- |
| FAW werkt al sinds de jaren '80 samen met Volkswagen. Een van de eerste modellen dat het maakte was de Jetta. | FAW has been working with Volkswagen since the 80's. One of the first models it made was the Jetta |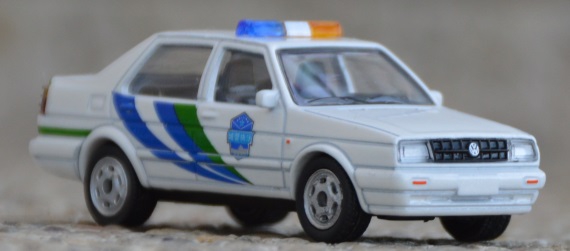 XCarToys - FAW VW Jetta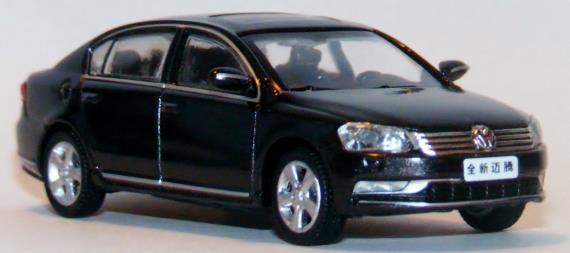 Onbekend - FAW VW Magotan
| | |
| --- | --- |
| De Magotan is in principe een verlengde Passat | The Magotan is basically a lengthened Passat |
FAW-Tianjin
| | |
| --- | --- |
| Tianjin was aanvankelijk een in 1965 opgericht merk dat men toen wel een van de "drie kleine autobouwers" noemde. Vanaf 1983 werkte men samen met Daihatsu, welke aanvankelijk geassembleerd, maar later volledig in licentie gebouwd werden. Het merk Xiali voor personenwagens is een vertaling van Daihatsu. In 2002 nam FAW het merk over. | Tianjin originally was one of the "small three" car makers, founded in 1965. From 1983 Daihatsu was chosen as a partner and assembly started, moving on to fully licensed made vehicles. The brand name Xiali is a translation of Daihatsu.  In 2002, FAW absorbed the brand. |
Huali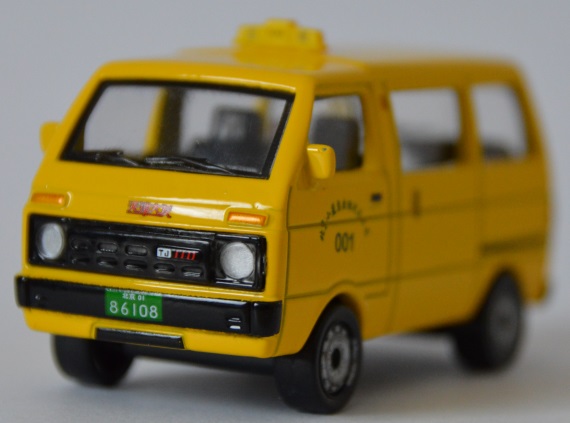 XCarToys - Huali TJ110
Xiali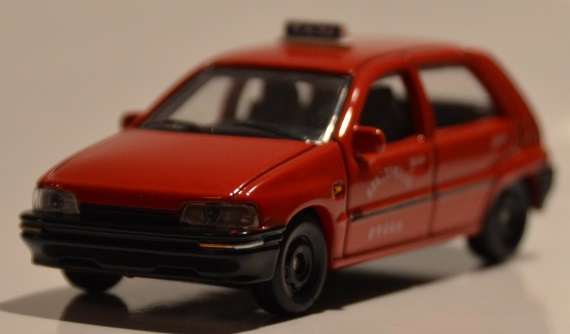 XCarToys - Xiali 7100
XCarToys - Xiali 7100U
FAW-Toyota
| | |
| --- | --- |
| FAW werkt sinds 2000 samen met Toyota. Toyota-voertuigen, zoals personenwagens, terreinwagens en bussen, worden in een aantal fabrieken in China geassembleerd. | Since 2000, FAW is working together with Toyota to assemble Toyota vehicles, such as cars, SUV's and buses in several factories across China. |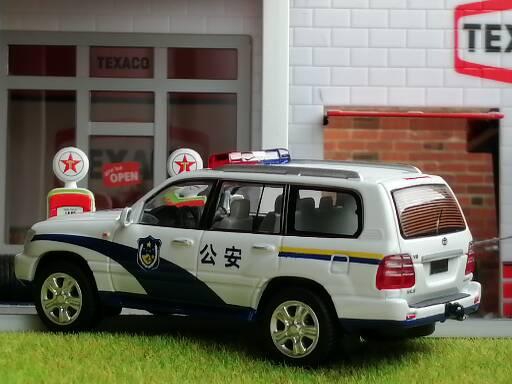 Hikasi - FAW-Toyota Land Cruiser LC100 (CA6510B) 
SAIC
Shanghai-VW
| | |
| --- | --- |
| De wellicht bekendste samenwerking tussen Volkswagen en een Chinese autobouwer is die met SAIC, of Shanghai, zoals het toen nog bekend was. Eén van de eerste modellen die het introduceerde was de Santana, welke erg populair bleek en vele jaren werd gebouwd. Later kwam een nieuwe versie die in samenwerking met Volkswagen do Brasil werd ontwikkeld. | Probably the better known co-operation between Volkswagen and Chinese carmakers is the one with SAIC, or Shanghai, as it was known at the time. One of the first models, the Santana, was very popular and built many years, with updates introduced, later a new version which was developed with Volkswagen of Brasil. |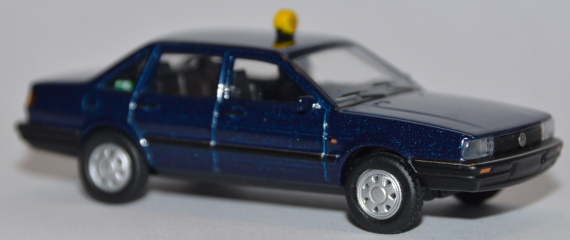 XCarToys - Volkswagen Santana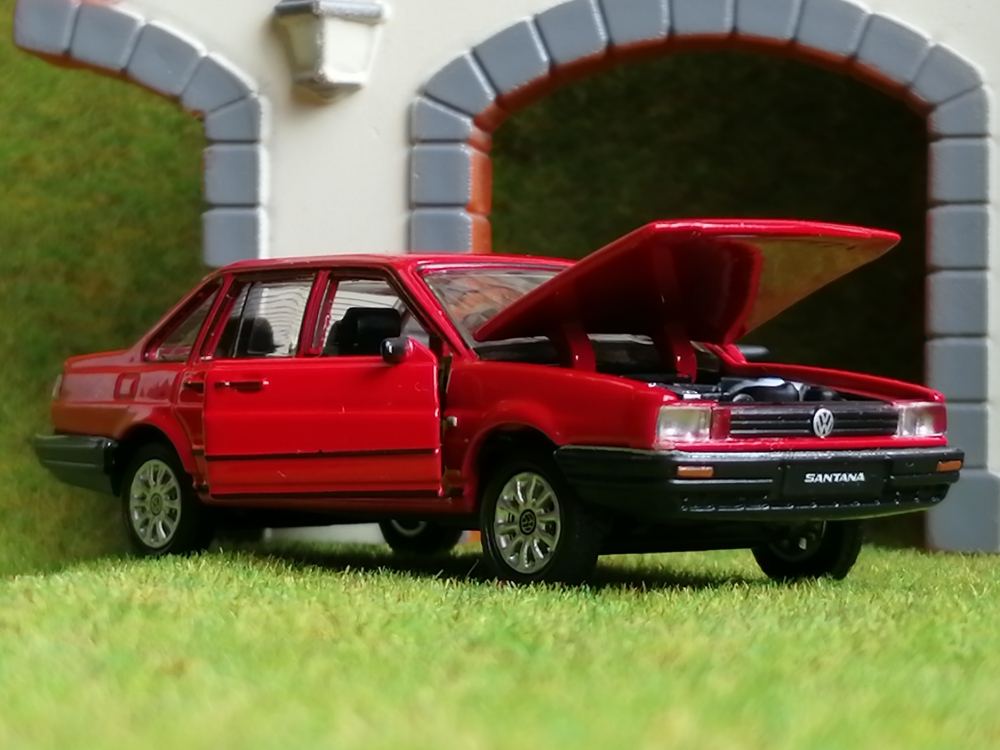 Era car - Volkswagen Santana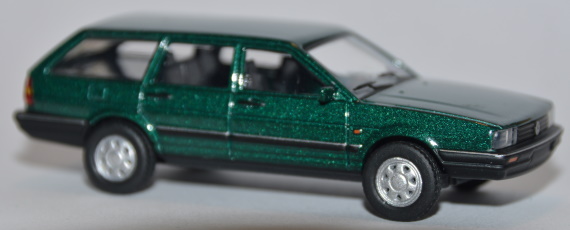 XCarToys - Volkswagen Santana Variant
| | |
| --- | --- |
| De volgende auto's komen uit een serie die het 30-jarig bestaan van Shanghai-VW vieren. Een maker is mij onbekend. | The models below are coming from a series that celebrated the 30-years existence of Shanghai-VW. A maker is unknown to me. |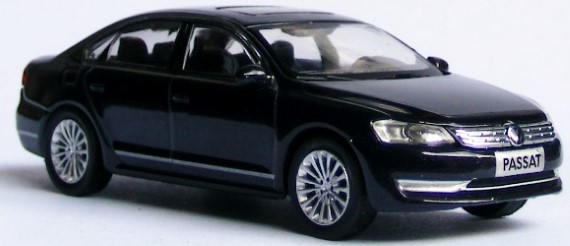 onbekend - Volkswagen Passat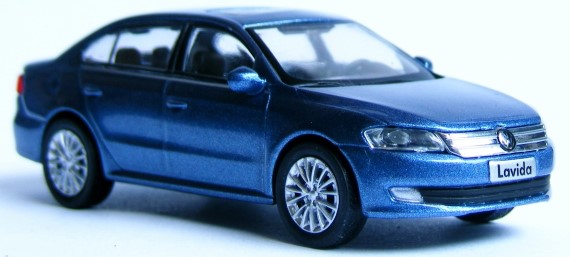 onbekend - Volkswagen Lavida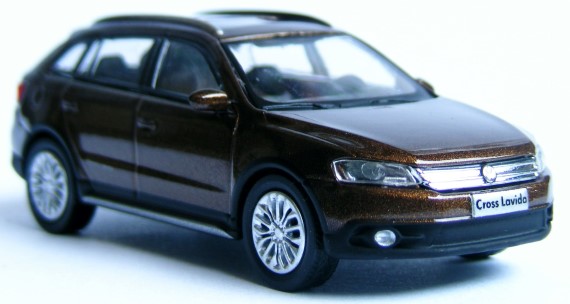 onbekend - Volkswagen Cross Lavida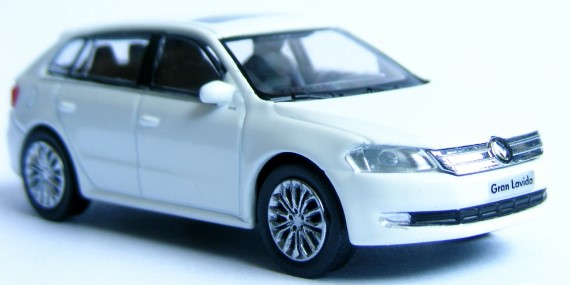 onbekend - Volkswagen Gran Lavida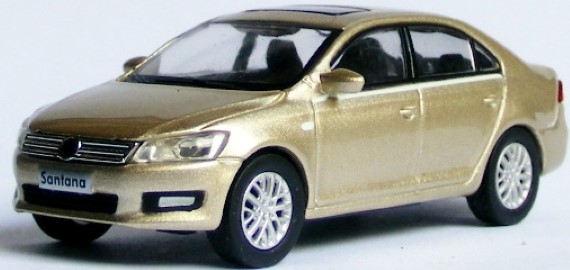 onbekend - Volkswagen Santana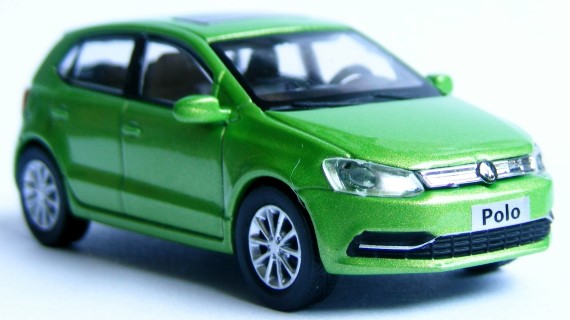 onbekend - Volkswagen Polo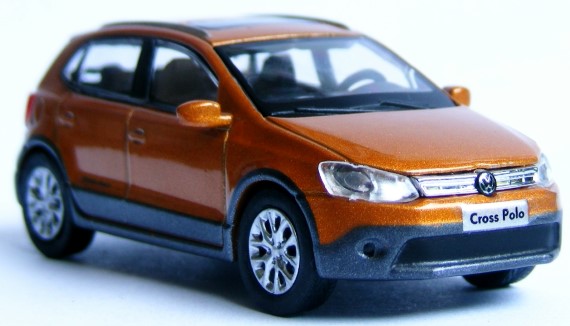 onbekend - Volkswagen Cross Polo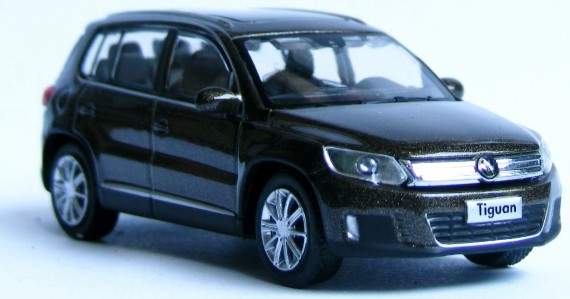 onbekend - Volkswagen Tiguan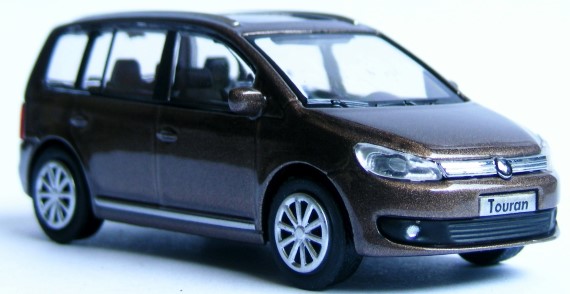 onbekend - Volkswagen Touran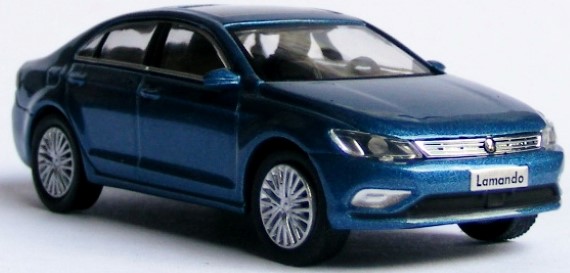 onbekend - Volkswagen Lamando
Shanghai-Skoda
| | |
| --- | --- |
| Uit de samenwerking tussen Volkswagen en Shanghai kwam ook de samenwerking tussen Skoda en Shanghai. Skoda was ondertussen al jaren een zusterfirma van VW. De navolgende modellen komen uit dezelfde serie als bovenstaande Shanghai-VW's. | Out of the co-operation between Volkswagen and Shanghai the co-operation with Skoda was established as well. Skoda had been part of the Volkswagen Group for some years already. The following miniatures are out of the same series as the Shanghai-VW's above. |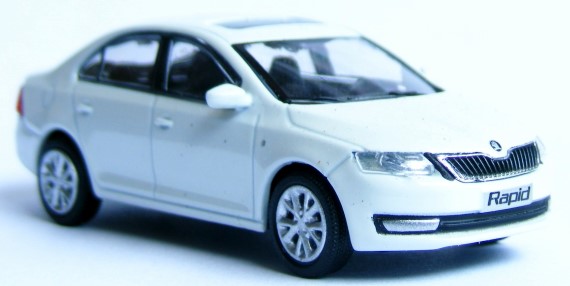 onbekend - Skoda Rapid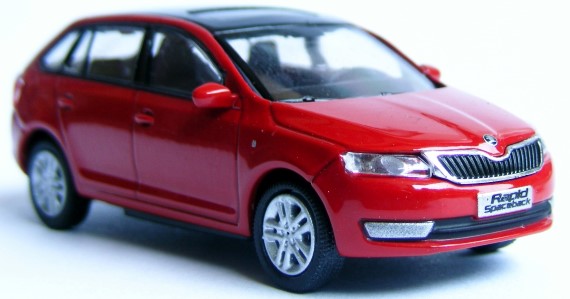 onbekend - Skoda Rapid Spaceback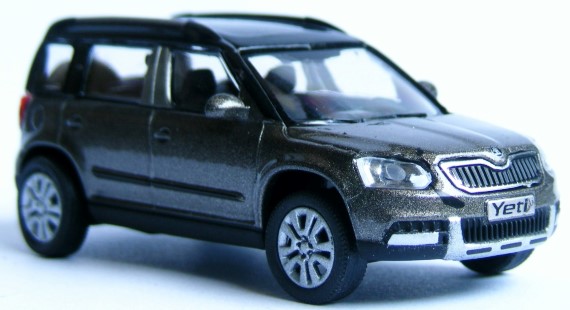 onbekend - Skoda Yeti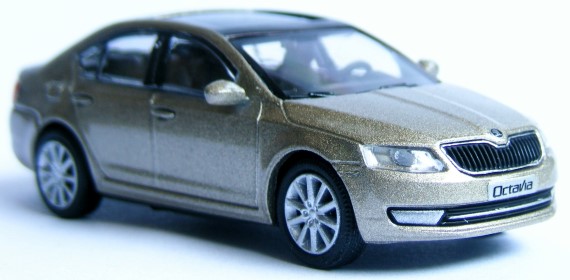 Onbekend - Skoda Octavia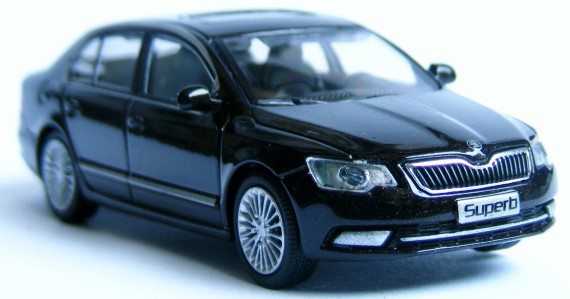 onbekend - Skoda Superb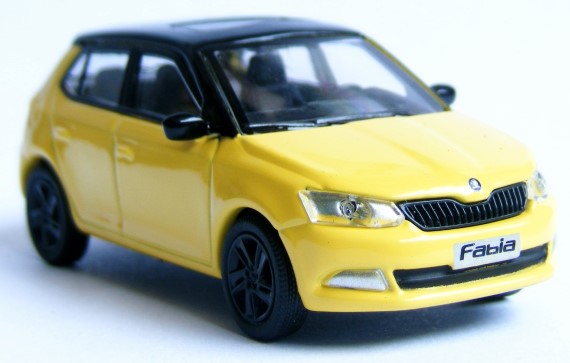 onbekend - Skoda Fabia
SAIC-GM
| | |
| --- | --- |
| SAIC en General Motors sloten in 1997 een overeenkomst en in 1999 rolde de eerste niet-Amerikaanse Buick van de band. In tegenstelling tot Amerika is de merknaam Buick zeer populair in China. De onderstaande modellen zijn in Europa bekend als de Opel Mokka en Opel Corsa. In dit lijstje van drie modellen is bijna onderaan de Chevrolet Aveo, die in Nederland de Daewoo Kalos en later Chevrolet Kalos werd genoemd. Daaronder staat de SAIC-GM-Wuling; de samenwerking werd uitgebreid met Wuling, een in 1982 opgerichtte firma die het meest bekend is om haar bestelwagentjes. | SAIC and General Motors made an agreement in 1997 and the first non-American Buick rolled of the assembly line in 1999. In the US, the brand name Buick has somewhat faded, but in China it is very popular. In Europe the two miniatures below are known as Opel Mokka and Opel Corsa (Vauxhall Mokka and Vauxhall Corsa in the UK). At the bottom of the three models shown here is the Chevrolet Aveo, which was known as Daewoo and later Chevrolet Kalos in Europe. Below the Aveo is SAIC-GM-Wuling; the cooperation started to include Wuling, a company founded in 1982, most known for their vans |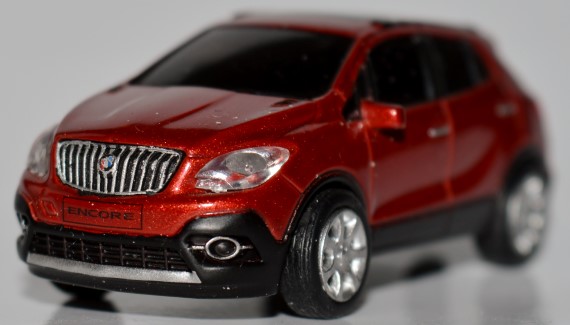 onbekend - Buick Encore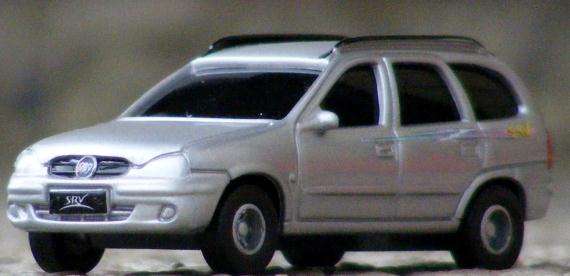 onbekend - Buick Sail S-RV SCX 1.6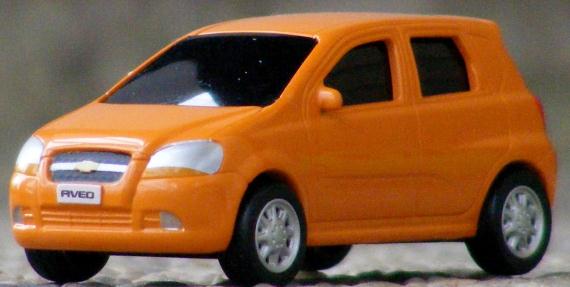 onbekend - Chevrolet Aveo
SAIC-GM-Wuling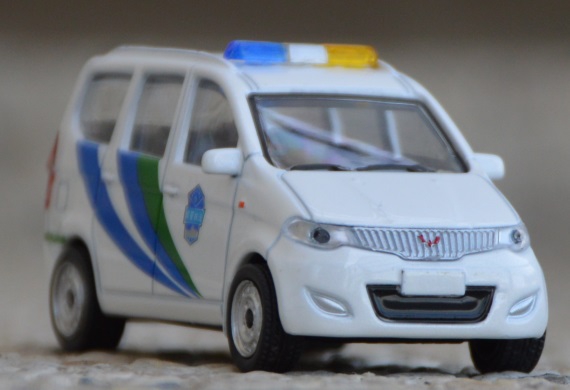 Wuling Hongguang
Beijing
Beijing
Beijing, of zoals het tegenwoordig gekend is BAIC, bouwde terreinwagens die op Sovjet UAZ terreinwagens gebaseerd waren. In de jaren '80 knoopte het een samenwerking aan met AMC (American Motors Corporation), waar toen Jeep ook onder viel, en richtte Beijing-Jeep op.

Onderstaande vier auto's komen uit een serie die door Chinese modelautoliefhebbers in productie werd genomen. Ook een serie met Chinese vrachtwagens werden gemaakt.

Beijing, or BAIC as it is now known, build all-terrain vehicles based on Soviet UAZ technology. In the eighties it reached out to AMC (American Motors Corp), which owned Jeep at the time and founded Beijing-Jeep.

The four miniatures below are from a series that was created by a number of Chinese miniature car enthusiasts. A series with Chinese trucks was made as well.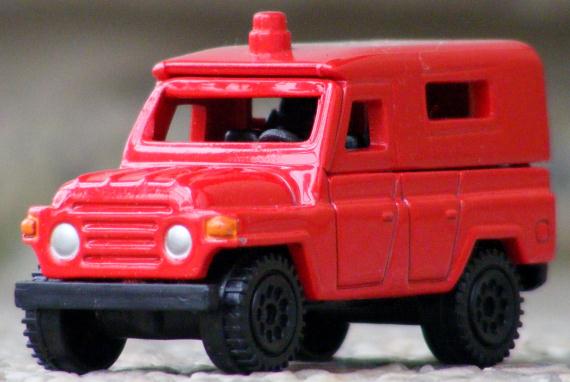 www.carsfanclub .com - Beijing BJ212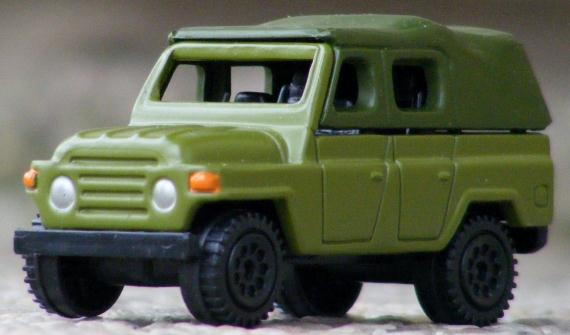 www.carsfanclub.com - Beijing BJ212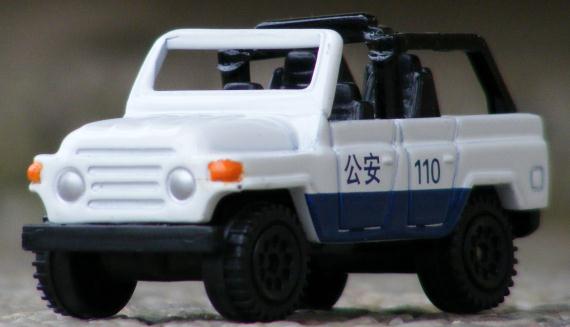 www.carsfanclub.com - Beijing BJ212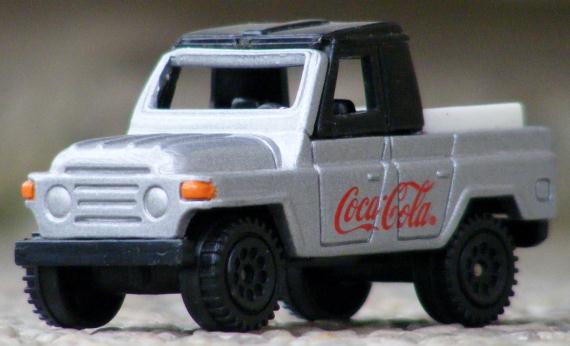 www.carsfanclub.com - Beijing BJ212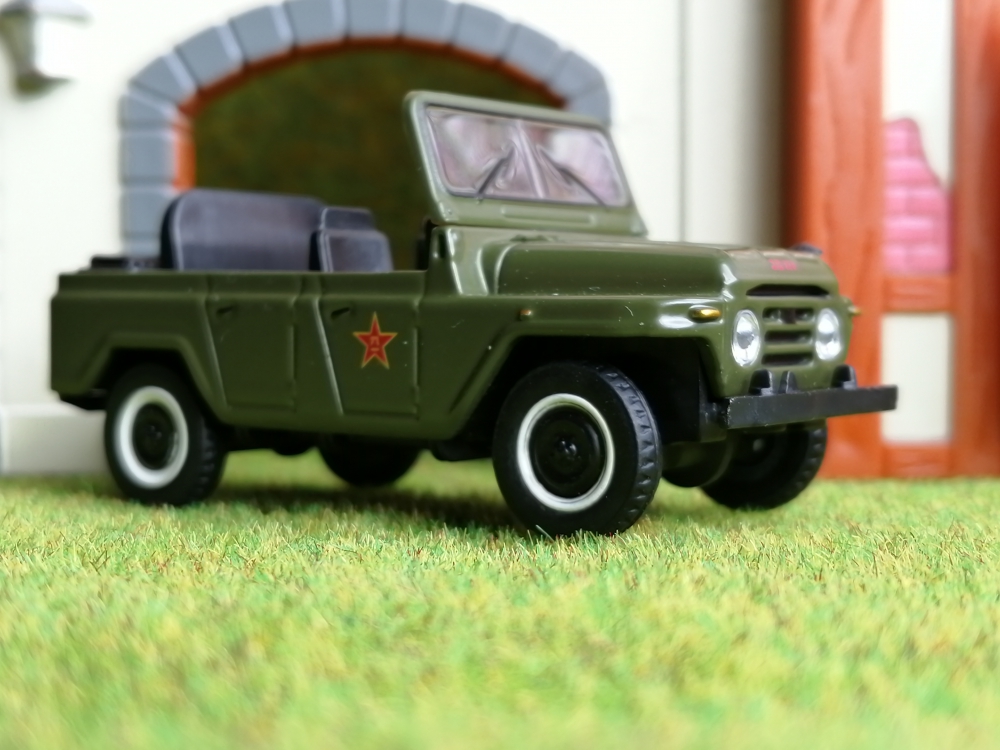 XCarToys - Beijing BJ212
Beijing-Jeep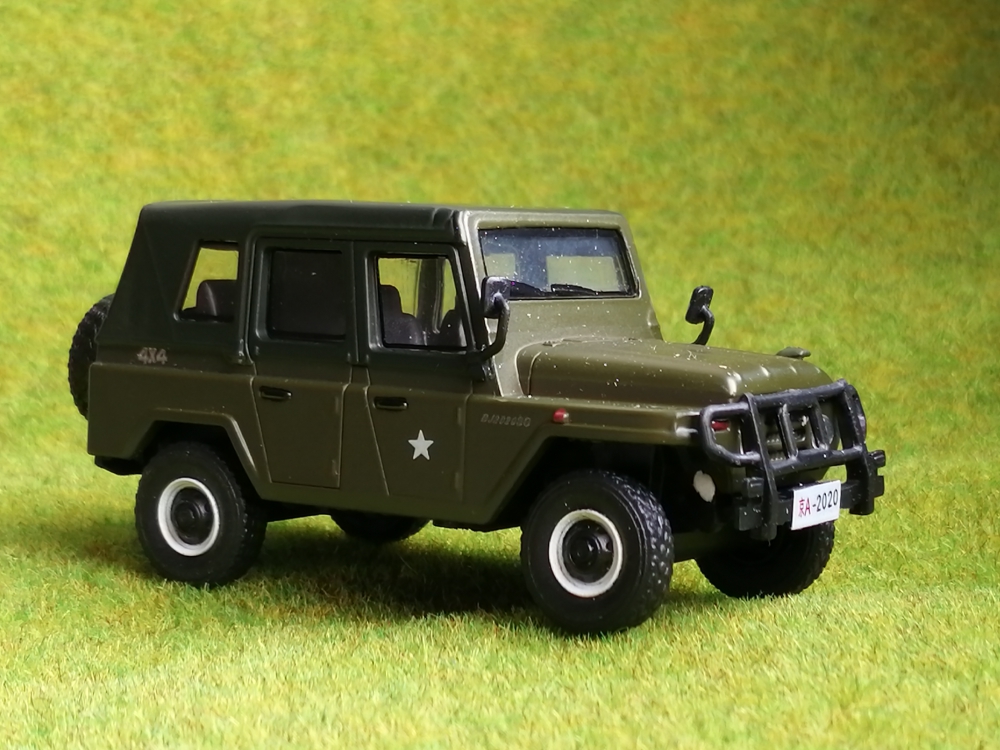 JKM - Beijing-Jeep BJ2020SG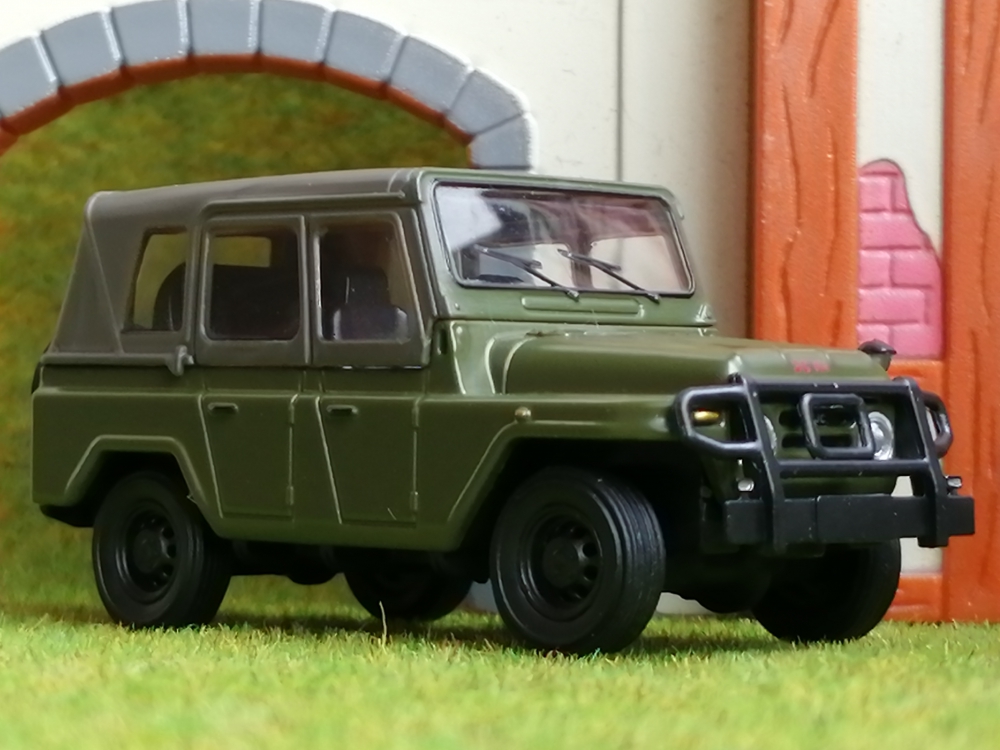 XCarToys - BJC BJ2020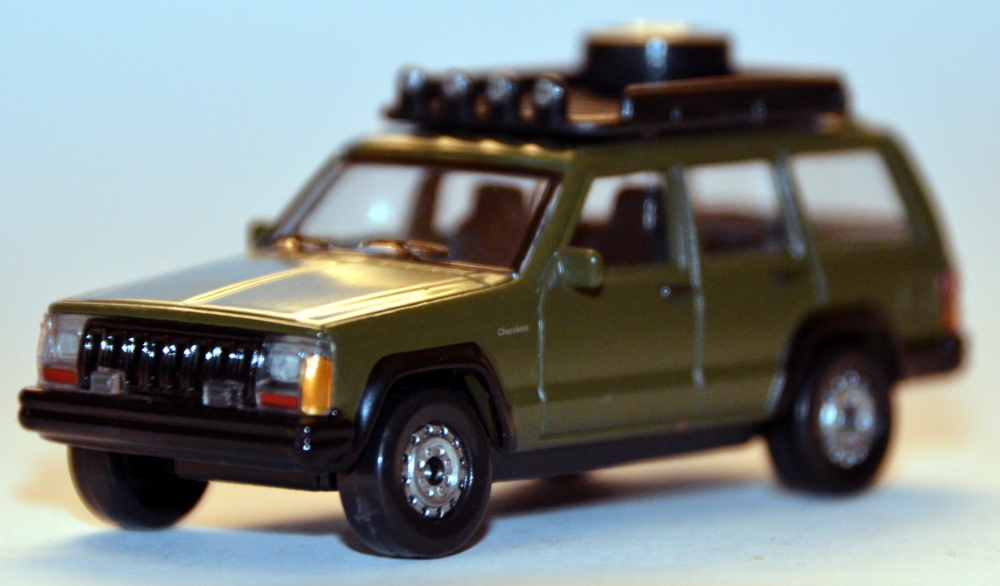 XCarToys - Beijing-Jeep Cherokee
Beijing-Hyundai
| | |
| --- | --- |
| In 2002 werd een samenwerking met Hyundai opgericht. | In 2002, Beijing started to cooperate with Hyundai  |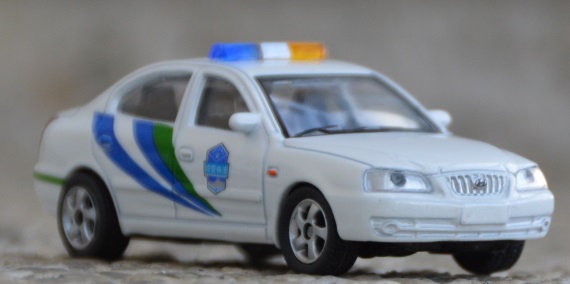 XCarToys - Hyundai Elantra
DongFeng
| | |
| --- | --- |
| DongFeng is een van de "grote vier" autobouwers uit China. De naam wil zeggen "Oostenwind" en was ook bekend als de "Second Automobile Works". Het werd in 1969 opgericht en maakte voornamelijk commerciële voertuigen. Op dit moment zijn de enige mij bekende modellen van DongFeng militaire voertuigen of vrachtwagens, zoals de Mengshi. De Mengshi begon zijn leven als een in licentie gebouwde Hummer, later ging DongFeng afwijken van de Hummer. | DongFeng is one of the "big four" car makers of China. The names means so much as "Wind of the East" and was also known as the "Second Automobile Works". It was founded in 1969 and made mostly commercial vehicles. Currently I am only aware of either military of commercial DongFeng vehicles in small scale, like the below Mengshi. The Mengshi started out life as a licensed-produced Hummer, later the Chinese went their own way and the car is now more or less indigineous. |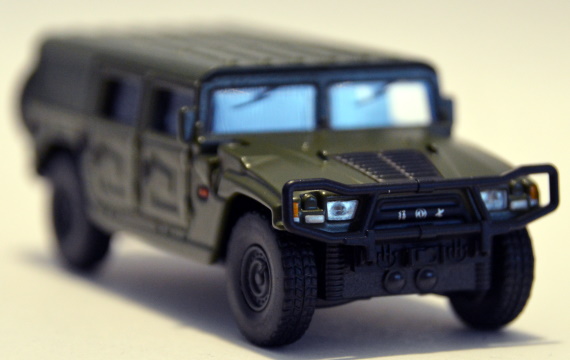 XCarToys - DongFeng Mengshi
Chery
| | |
| --- | --- |
| Chery begon de productie in een semi-legale auto die enkel lokaal toegelaten werd. Het begon al in 1999 met de productie van auto's, die technisch dus niet verkocht mochten worden. In 2001 leunde het op een licentie van SAIC om een eigen licentie te krijgen in 2003. De Chinese autoindustrie is sterk gereguleerd. Aanvankelijk maakte het auto's op basis van de Seat Toledo, kennelijk met licentie. Later kreeg het aanvaringen met o.a. General Motors omdat de Chery nogal leek op producten van Daewoo, een firma die GM op dat moment recentelijk had overgenomen. | Chery started production in 1999 in a semi-illegal state, limiting sales of cars to the local province. Only from 2001 was it allowed to produce cars in a more legal way, by leaning on a car producing license from SAIC. In 2003 it would receive it's own license. The Chinese car industry is heavily regulated. At the start, it made cars based on the Seat Toledo, apparently licensed and all, though later it would become a controversial maker and getting into trouble with General Motors as the Chery cars had a lot of similarities with products of Daewoo, a brand GM had then recently taken over. |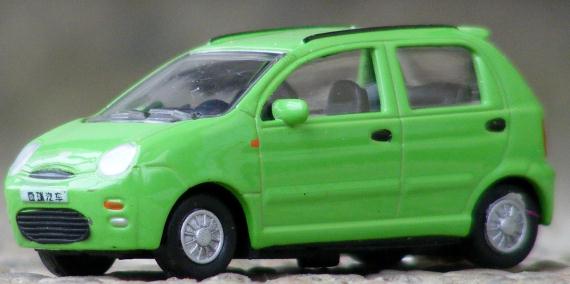 onbekend - Chery S11 SQR 7110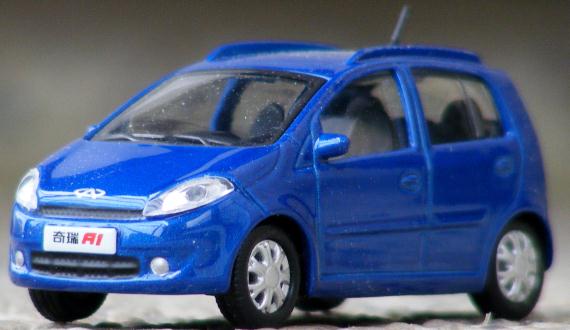 onbekend - Chery A1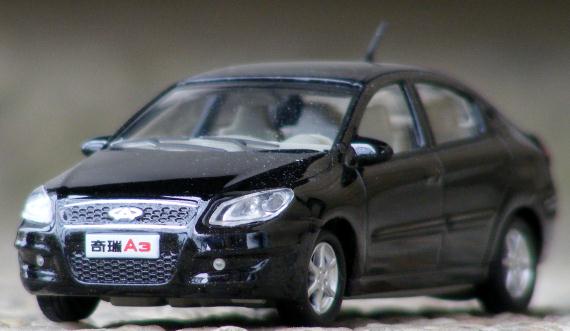 onbekend - Chery A3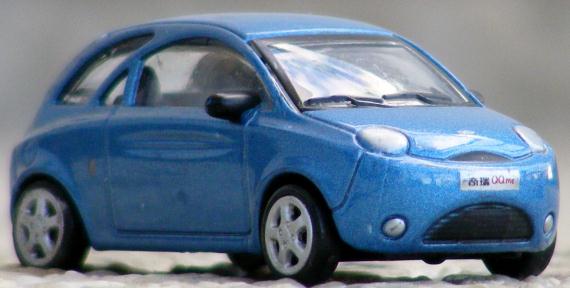 onbekend - Chery QQme
Chang'An
Chang'An
| | |
| --- | --- |
| Chang'An werd als autobouwer in 1958 opgericht, maar produceerde aanvankelijk onder de merknaam ChangJiang. Het is een van de grootste automobielbouwers uit China. Er zijn geen miniatuurauto's bekend van Chang'An | Chang'An was founded as a car manufacturer in 1958, but produced cars using the brand name ChangJiang at first. It is one of the largest automobile manufacturers of China. No known miniatures in small scale |
Chang'An Ford
| | |
| --- | --- |
| In 2001 kondigde Ford een samenwerking met Chang'An aan, dat vanaf 2003 ook daadwerkelijk auto's bouwde. De navolgende modellen komen uit een serie van drie Ford Focus-modellen. | In 2001 Ford announced a co-operation with Chang'An, that would commence in 2003 to produce cars. The cars below are from a series of three Ford Focus-miniatures |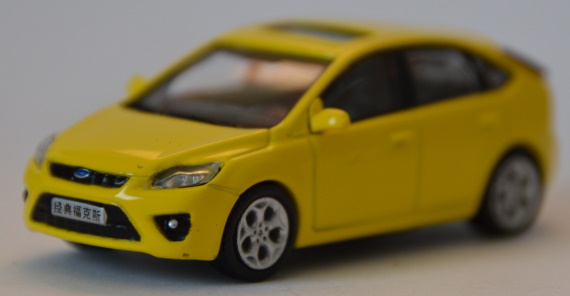 onbekend - Ford Focus (Mk. II)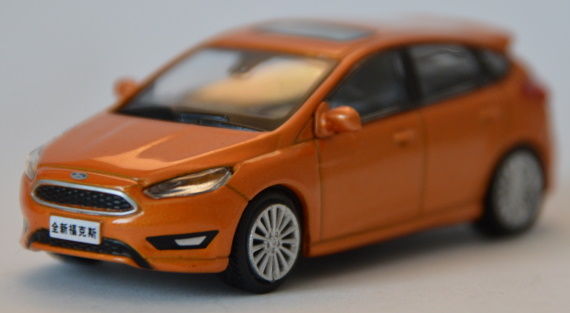 onbekend - Ford Focus (Mk. III)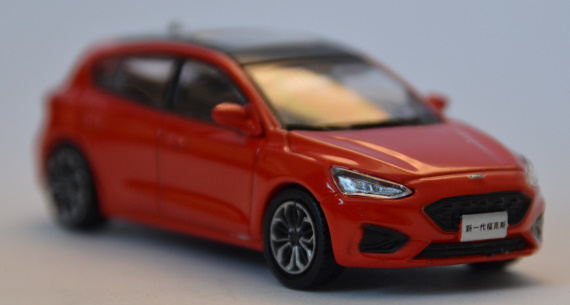 onbekend - Ford Focus (Mk. IV)
Foton
| | |
| --- | --- |
| Foton is een in 1996 opgerichtte autobouwer, hoewel het voornamelijk actief is als bouwer van commerciële voertuigen. Rond 2011 werd een serie van modelauto's door de fabrikant uitgebracht ter ere van het 15-jarig bestaan. | Foton was founded in 1996 and is mainly known for their commercial vehicles. It does make some derived passenger cars. Around 2011 a series of miniatures as introduced in honour of the 15th birthday.  |

ShangJia - Foton SUP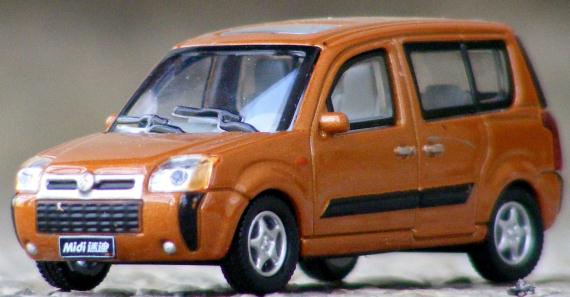 ShangJia - Foton Midi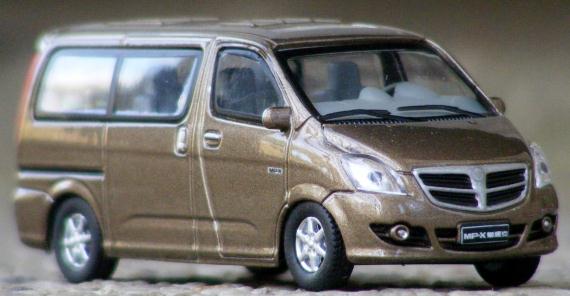 ShangJia- Foton MP-X
Great Wall
| | |
| --- | --- |
| Great Wall is een naar de Chinese muur vernoemde bouwer van vrachtauto's, opgericht in 1984. Enkele personenwagens werden ook gemaakt, maar het was pas 2010 dat men personenauto's in grote stijl ging maken. Het is tegenwoordig een van de grootste Chinese SUV-bouwers. In 2013 lanceerde men Haval, voornamelijk een op de export gericht merk voor SUVs. | Great Wall is a predominantly commercial vehicle maker named after the Great Wall of China, founded in 1984. Despite making some passenger cars, it would take until 2010 to do so in greater numbers. Nowadays, it is one of the biggest makers of SUV's from China. In 2013 it launched Haval, a brand mainly for exporting SUV. |
Haval
| | |
| --- | --- |
| In 2013 werd Haval gelanceerd, hoewel de Great Wall Hover uit 2006 min of meer de start was van het merk. | In 2013 Haval was launched, though one could consider the 2006 Great Wall Hover as the start of the brand. |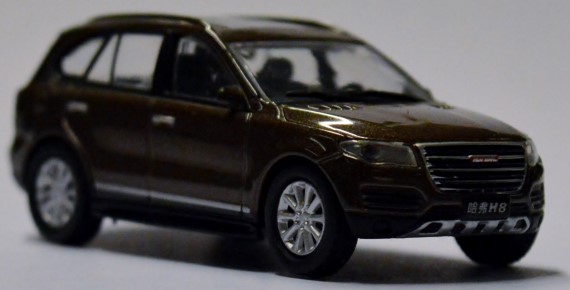 Onbekend - Haval H8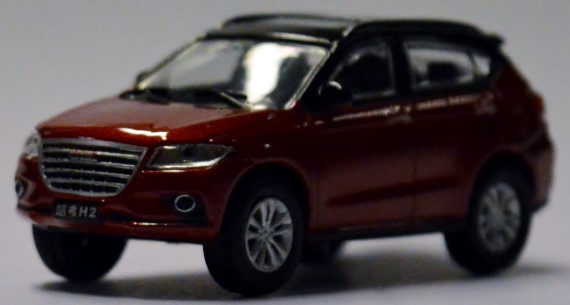 Onbekend - Haval H2
Jinbei
| | |
| --- | --- |
| Jinbei heeft een ietwat moeilijke geschiedenis. Het lijkt voort te komen uit het sinds 1970 opgerichtte Shenyang. Jinbei als merk bestaat sinds 1991. De hieronder afgebeelde Hiase komt oorspronkelijk voort uit een in licentie gemaakte Toyota HiAce met een front naar eigen ontwerp. | Jinbei has a checkered history. It seems to have started as Shenyang in 1970, though the brand Jinbei would only appear in 1991. The Hiase, pictured below, started out as a licensed Toyota Hiace, though here it has a front fascia of Jinbei itself. |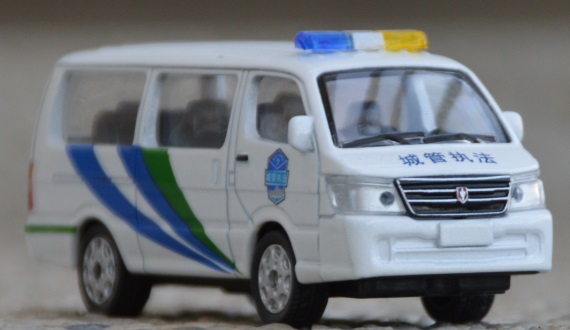 XCarToys - Jinbei Hiase
Extra
CF Moto
| | |
| --- | --- |
| CF Moto is een Chinese motorfietsfabrikant. Het modelletje lijkt een 1:64 model te zijn, in tegenstelling to de meeste motorfietsmodellen, die meestal gemaakt zijn om in de verpakking te passen. | CF Moto is a Chinese motorcycle maker. The miniature below seems to be a proper 1:64 motorcycle, unlike most other motor cycle models, which are often made to fit the box.  |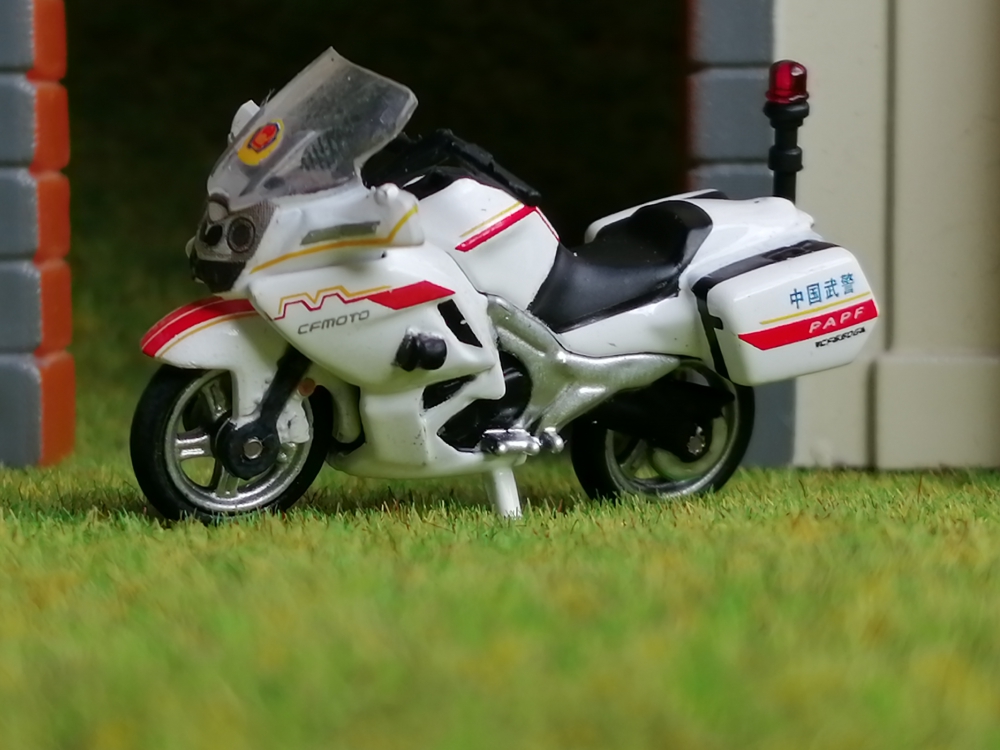 XCarToys - CF Moto CF650G
Tags:
FAW, Hong Qi, GOC Vehicle Museum, Tomica, Volkswagen, XCarToys, Shanghai, SAIC, Skoda, Wuling, Beijing, Jeep, Beijing-Jeep, Beijing-Hyundai, Shanghai-VW, Shanghai-Skoda, Shanghai-GM, Hyundai, Jinbei, www.carsfanclub.com, Chery, Foton, DongFeng, Chevrolet, Buick, Chang'An, Ford, Haval, Tianjin, Xiali, JKM, BJC, Era Car, Politie, Brandweer, ShangJia, Huali, CF Moto, FAW-Tianjin, FAW-Toyota, Toyota, FAW-VW, Hikasi
Er zijn geen gepubliceerde reacties.